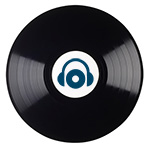 www.centraldj.com.br/dons/10236
Welcome to In The Mix by D.O.N.S.

Tracklist D.O.N.S. In The Mix #571 12.09.2019

01. Rogerseventytwo - Take Me Higher (Original Mix)
02. Nader Razdar - Get Ur Freak On (Kevin McKay Extended Remix)
03. Kevin McKay - A Deeper Love (Extended Mix)
04. Mark Knight vs Mr Roy - Something About U
05. Gorge - Take U
06. DJ Boris - Let Me Dance (Original Mix)
07. Eli Brown - Change The Situation (Extended Mix)
08. Piero Pirupa - Braindead
09. Matt Sassari - Put a Record On (Extended Mix)
10. Ming - Underground Sound (Original Mix)
11. Darius Syrossian - Kouka (Extended Mix)
12. Diddy, Wax Motif - Divided Souls (feat. Diddy) (Extended)
13. Gene Farris - Body Shake
Playtime: 60:10

D.O.N.S.
Copiado!
Importante: este episódio foi lançado há mais de um mês. O link para download e ouvir, que não estão hospedados na Central DJ, podem não ser mais válidos.