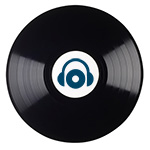 www.centraldj.com.br/defected/4539
Welcome to the weekly Glitterbox Radio Show, a place where we celebrate incredible dance music from across the decades. Expect tracks from the likes of The Shapeshifters, Barbara Tucker, Floorplan, Soul Central and many more!

Felix Buxton and Simon Ratcliffe, also known as Basement Jaxx, are this week's special guest. The pair have countless anthems under their belt, they've played throughout our Ibiza season & they were one of Defected Croatia 2017's headliners. Friday 22nd September is your last chance to catch the pair playing at Hi Ibiza, as our Ibiza 2017 residency comes to an end.



01. The Shapeshifters featuring Teni Tinks - When Love Breaks Down [Glitterbox Recordings]
02. Barbara Tucker - Think (About It) (Spen & Thommy's Summer Of Dub Mix) [Quantize Recordings]
03. H2O featuring Billie - Nobody's Business [Liquid Groove Records]
04. Tiger & Woods - No More Talking (Original Mix) [T&W Records]
05. Sounds Of Blackness - The Pressure (Frankie Knuckles Classic Mix) [Perspective Records]
06. Basement Jaxx - Do Your Thing [XL Recordings]
07. E.Y.E.S - So Hooked On Your Lovin' (Original Love Mix) [White Label]
08. Basement Jaxx - Rendez-Vu (Original Mix) [XL Recordings]
09. Moné - Love Don't Pay The Rent (Scott Wozniak Remix) [Strictly Rhythm]
10. Floorplan - We Magnify His Name [M-Plant]
11. Soul Central - Need You Now (Sergio Flores Remix) [Defected Records]
12. Axwell featuring Max'C- I Found U [Axtone Records]
13. Patti LaBelle - It's Alright With Me [Epic Records]

Next week we look forward to inviting DJ & Producer Greg Wilson as our special guest...
Copiado!
Importante: este episódio foi lançado há mais de um mês. O link para download e ouvir, que não estão hospedados na Central DJ, podem não ser mais válidos.