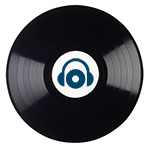 www.centraldj.com.br/release/6178
On this week's episode of Release Yourself there's new music from Massimo Lippoli, Mattei & Omich, The Rhythm Masters & These Machines, Dale Howard, Tuff London and many more. The Hot Release comes from Ferreck Dawn & Robosonic and Roger is joined by Chris Geka for the guest mix.



Mattei & Omich ft Ella -Your World (Soulfuric)
Massimo Lippoli - Let It Ride (Dario D'Attis Remix) (Go Deeva)
Azalea Banks - Anna Wintour (Entertainment One)
Roog - Beats in My House (Lapsus)

Hot Release
Ferreck Dawn & Robosonic - In Arms (Defected)

Harvard Bass - Take That (Brobot)
Armand Van Helden vs. Butter Rush 'I Need A Painkiller' (MK Remix)
The Rhythm Masters & These Machines - Getting Me Hot

Hot Download
Gorgon City 'Motorola' (Max Chapman Remix) (A Realm)

Karsten Sollors - Fat Robots (Under The Radr)
Dale Howard - Hurt (Toolroom)
Tuff London - Got That (Mason Maynard Remix)

Release Yourself Flashback
4th Measure Men - 4 You (2000 and One Remix) (Defected)

Kured - Everybody (Adobe)
Ninetoes - Be (Matthias Tanzmann Remix) (Moon Harbour)
Biscits - Back To Church ()

The Release Yourself Guest Mix - Chris Geka
Chris Geka & Tecca - 2gether (Angelo Scalici Remix) [D2L Recordings] 2 Sides Of Soul - Fixation (Original Mix) [Klaphouse Records] ?
Belocca - Green Tea (Marco Lys Remix) [Mainground Music] ?
Sonny Fodera - New Chapter (Original Mix) [Solä] ?
Daniele Tignino, Miky Falcone & Fabio Morello - Anything Goe (Picca & Mars Remix) [Clap Records] ?
Miguel Bastida - Dona (Original Mix) [Solotoko] ?
Gorge & Homm - Black Coffee (Original Mix) [8bit] ?
Dosem - Do It Anyway (Original Mix) [Incorrect] ?
Narcotic Thrust - Safe From Harm (Chris Moody & Agent Greg Private Mix) [Promo] ?
Dantiez - Feeling Of The Groove (Original Mix) [KMS Records] ?
Copiado!
Importante: este episódio foi lançado há mais de um mês. O link para download e ouvir, que não estão hospedados na Central DJ, podem não ser mais válidos.