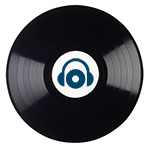 www.centraldj.com.br/release/8470
Release Yourself with world renowned DJ, Producer, Radio and Podcast host Roger Sanchez. More Roger Sanchez on http://rogersanchez.com


Tracklist 903
Roog ft Berget Lewis - Spirit Of The People (Simma Black)
S-Man & Roog - Da Beat (Undr The Radr)
Blaze ft Barbara Tucker - Most Precious Love (Marco Anzalone Remix) (Defected)
Cloonee - The Ciggie (Solid Grooves)

The Hot Release
Jesse Perez - That Twang (Undr The Radr)

Simon Harris ft Morrison - This Is Serious (Dennis Cruz Remix)
Emery Warman - Mangonada (Moon Habour)
B-Liv - Facto (Bin Ich Glaube Rework)

The Release Yourself Spotlight
Wheats - Poison (Toolroom)

Dubman F - Tonka (12 Plus 1)
Ramin Rexaie - Werkin (Snatch)

The Release Yourself Flashback
Kosheen - Hide You

Discoplex - Lokomotiv (Flamingo)
Endor - Never Freak (Endor)
Paolo Marini, Simion - That Sound

The Release Yourself Guest Mix with Danny Serrano
Tracklist Currently Unavaible.
Copiado!
Importante: este episódio foi lançado há mais de um mês. O link para download e ouvir, que não estão hospedados na Central DJ, podem não ser mais válidos.