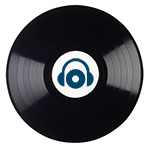 www.centraldj.com.br/release/8990
Release Yourself with world renowned DJ, Producer, Radio and Podcast host Roger Sanchez. More Roger Sanchez on http://rogersanchez.com


Tracklist 911
Jesse Perez ft President Of Ugly - Ugly Swag (Mr Nice Guy)
Martin Ikin - Ultra Violet (Toolroom)
Alvaro Smart - Off The Street (Street King)
Makanan - You Make Me (Dario D'Attis Remix) (Claps Records)

The Hot Release
Horatio - Trumpsong (Undr The Radr)
Blaqwell - Bring It Back ()
Kristen Knight - Ur Boyfriend (Undr The Radr)
Mene - Don't Stop ()

The Release Yourself Spotlight
Ki Creighton ft Jem Cooke - Colourblind (Max Chapman & George Smeddles Remix) ()

MDE & Systimatic ft Delta Lady - Anything You Want ()
Hate Late - Carnival Madness (Too Many Rules)
Roger Sanchez & Saliva Commandos - Scorpion (The Ghetto)

The Release Yourself Flashback
DHS - The House Of God (The Cube Guys Extended Remix)

Solander - Welcome To Jamaica (Roush)
Cocodrills - Kicksville (Mindshake)
S-Man & Ki Crieghton - Snake (Undr The Radr)

The Release Yourself Guest Mix with Illyus & Barrientos
TrackList currently unavailable.
Copiado!
Importante: este episódio foi lançado há mais de um mês. O link para download e ouvir, que não estão hospedados na Central DJ, podem não ser mais válidos.