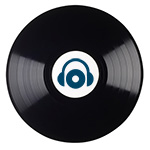 www.centraldj.com.br/countdown/9272
In Corsten's Countdown 620 you will hear new tracks from Arkham Knights, Daniel Wanrooy, Alex Kunnari & Eric Lumiere, plus I have a brand new remix from Eric Prydz for you guys as well!
Any guesses for this week's Top 3?
Copied!
Important: this episode was released more than a month ago. The download and listen link, which are not hosted on Central DJ, may no longer be valid.