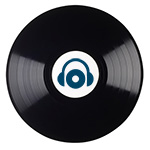 www.centraldj.com.br/puretrance/9300
A weekly podcast of progressive and uplifting Pure Trance music, presented by Solarstone.


Solarstone pres. Pure Trance Radio Episode 188X ft. Solarstone, OTC @XE54, Melbourne.

Track list unavailable, but you can always try Shazam.
Copiado!
Importante: este episódio foi lançado há mais de um mês. O link para download e ouvir, que não estão hospedados na Central DJ, podem não ser mais válidos.