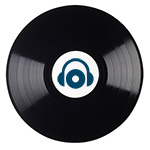 Dance Connection - Edição 56
Produtor:
Paulo Gil
Publicado em
: 14/01/2020
Contato

www.centraldj.com.br/danceconnection/56
Download
Ouvir
Bloco 1
OFFICIAL PLAYLIST:
Marc Benjamin - All The Time
Alan Walker, Ava Max - Alone, Pt. II
Alle Farben - The Night We Met
TOP 10 BILBOARD - HOT DANCE ELETRONIC
Meduza, Becky Hill, Goodboys - Lose Control (Ben Pearce Remix )
Martin Garrix, Matisse & Sadko feat. Michel Zitron - Hold On
Sammy Porter - Let Your
TRIMEGA: Galantis (Remixes)
Galantis feat. OneRepublic - Bones (Hook N Sling Remix)
Galantis ft Sofia Carson - San Francisco (Louis 42 Remix)
Galantis & Dolly Parton Ft. Mr. Probz - Faith (Noodles Mixshow Remix)
TOP 10 BILBOARD - POP SONGS
TOP 3 DANCE:
- Dan Shay, Justin Bieber - 10,000 hours (Tom Damage Remix)
- Post Malone - Circles (Antonic Progressive House Remix)
- Cher Lloyd - MIA (Level Up! & K Kyoto Remix)
BÔNUS TRACK: Lewis Capaldi - Before You Go (Dario Xavier Club Mix)
Copiado!