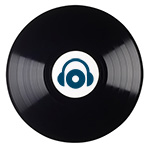 Flash Hits (Semanal) - Edição 164
Produtor:
Junior Kain
Publicado em
: 07/10/2018
Contato

www.centraldj.com.br/flashhits2/164
Bloco 1
Alexia - Number One
Ice MC feat. Alexia - It's A Rainy Day
Alexia - Summer Is Crazy
Alexia - Uh La La La
Alexia - No Matter What I Do
Remake da semana: Moulin Rouge - Lady Marmalade (Thunderpuss Remix)
Rob Base & DJ EZ Rock - It Takes Two
Freddie Mercury - Living On My Own
DJ Ross feat. Double You - Get Up
Chocolate Puma - Always And Forever
SMS feat. Rehb - Just A Bit Of Chaos
Tom Novy - Your Body
BG The Prince Of Rap - The Colour Of My Dreams
Copiado!