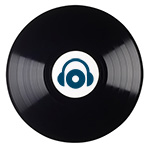 Flash Hits - Edição 166
Produtor:
Junior Kain
Publicado em
: 04/11/2018
Contato

www.centraldj.com.br/flashhits2/166
Bloco 1
Puretone - Addicted To Bass
David Guetta feat. Chris Willis - Tomorrow Can Wait
Reel II Real - I Like To Move It
Selector - Move Your Body
Moskwa TV - Tell Me Tell Me
4 Hero - Mr. Kirk Nightmare (Energize Radio Mix)
Astroline - Close My Eyes
Remake da semana: Tina Turner - Disco Inferno
Versão Exclusiva: The B-52's - Love Shack (FactorX 2007 Remix)
TKA - X-Ray Vision
20 Fingers feat. Gillette - Mr. Personality
Benassi Bros. - I Love My Sex (Sfaction Radio Mix)
Sono - Keep Control
Copiado!