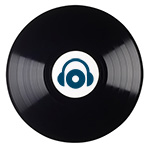 Flash Hits (Semanal) - Edição 168
Produtor:
Junior Kain
Publicado em
: 20/11/2018
Contato

www.centraldj.com.br/flashhits2/168
Bloco 1
Bizz Nizz - Don't Miss The Partyline
Dr. Alban - Let The Beat Go On
Tim Deluxe feat. Sam Obernik - It Just Won't Do
Lasgo - Surrender
September - Cry For You
Benni Benassi pres. The Biz - No Matter What You Do
Vengaboys - Shalala Lala
Right Said Fred - I'm Too Sexy
Remake da semana: DJ Sammy Feat. Do - Heaven
Londonbeat - I've Been Thinking About You
Bomb The Bass - Beat Dis (Extended Dis)
MP3 - The Rave
Tiësto feat. Christian Burns - In The Dark (Dirty South Radio Remix)
DJ Encore feat. Engelina - I See Right Through To You
Pet Shop Boys - Domino Dancing
Copiado!