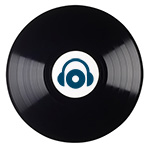 Flash Hits (Semanal) - Edição 169
Produtor:
Junior Kain
Publicado em
: 29/11/2018
Contato

www.centraldj.com.br/flashhits2/169
Bloco 1
Tolga - Lovin' Fool
Versão Exclusiva: Black Box - Ride On Time
Cover Girls - Show Me
Ann Lee - 2 Times
Andrew Sixty - Oh Carol!
Junior Jack - My Feeling
Linear - Sending All My Love
Remake da semana: Novaspace - Time After Time
Global Deejays - The Sound Of San Francisco
David Guetta - The World Is Mine
Corona - The Rhythm Of The Night
DJ Trajic - Show Me Your Face
Sash! - Ecuador
Kosheen - Hide U
Trilha de encerramento: Inoj - Time After Time
Copiado!