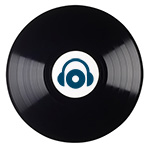 Flash Hits - Edição 177
Produtor:
Junior Kain
Publicado em
: 11/06/2019
Contato

www.centraldj.com.br/flashhits2/177
Download
Ouvir
Bloco 1
Michael Jackson - Don't Stop 'Til You Get Enough (DJ Memê Definitive Remix)
New Order - Round And Round '94
Alex Gaudino feat. Crystal Waters - Destination Calabria
George Michael - Freedom '90
Madonna - Music
Remake da semana: Tom Tom - (See Me) Touch Me
Funky Green Dogs - Fired Up!
Betty Boo - Doin' The Do
Rick Astley - Together Forever
Nevada - Take Me To Heaven
4Hero - Mr. Kirks Nightmare (Energize Radio Version)
Kon Kan - Move To Move
Copiado!