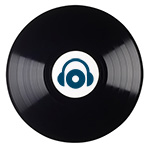 The Natural Born Groove - Edição 1926
Produtor:
DJ Frank
Publicado em
: 05/07/2019
Contato

www.centraldj.com.br/nbg/1926
Bloco 1
L?Anno Neam - Victory
Laidback Luke & Mark Bale - Party Starter
Tim Deluxe - It Just Won't Do - Novak Bootleg
Shawn Mendes & Camila Cabello - Sen~orita
Felix Jaehn - Love On Myself
Artful Dodger - Movin Too Fast (Toucán Bootleg)
whoisFIYAH - Tututu (Same As Me)
ODG - T.I.N.A. (feat. Angel)
Todd Terry - House Is A Feeling (2019 Remix)
Billie Eilish - bad guy
Disclosure ft Sam Smith vs Steff Da Campo & Tommy Jayden
Discos Hit - All Together Now (Disco's Hit Remix)
Dennis Ferrer - Hey Hey - DJ Drew vs Marmaduke Club Edit
Meduza - Piece Of Your Heart - James Hype Remix
Jax Jones & Martin Solveig (Europa) - All Day And All Night
Calvin Harris & Rag'n'Bone Man - Giant (Intro)
Ava Max - So Am I (Deepend Remix)
Avicii - S.O.S. - Charlie Lane Remix
Copiado!