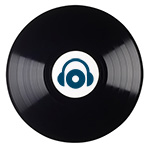 The Natural Born Groove - Edição 1944
Produtor:
DJ Frank
Publicado em
: 15/11/2019
Contato

www.centraldj.com.br/nbg/1944
Download
Ouvir
Bloco 1
Peter Luts - Anybody (Extended Mix)
Hott Like Detroit & Kathy Brown - Respect (Original Mix)
Shannon Vs. Saison - Let the music play one day (Soulbos Deep Mash)
Abba - Gimme! Gimme! Gimme! (A Man After Midnight) - Freejak Remix
Maroon 5 - Memories - Maori Remix
DJ Regard - Ride It (Ben Rainey & Ryan Nichols Remix)
Fatima Yamaha - What?s A Girl To Do (Kuestenklatsch Edit)
Pink - Party Started (Haydon Eccles & Lewis Roper Groove Up)
Whitney Houston - It?s Not Right But It?s Okay (Fry Ups Remix)
Camelphat ft. Jem Cooke - Rabbit Hole (Extended Mix)
Gorgon City - Roped In (Original Mix)
Roberto Surace - Joys (FEEDBACK Edit)
Riton & Oliver Heldens - Turn Me On (Pink Panda Mix)
Copiado!