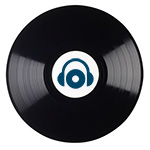 Progress - Edição 349
Produtor:
MTS
Publicado em
: 09/12/2016
Contato

www.centraldj.com.br/progress/349
Bloco 1
Stu G Feat. Gabriel Angel - Sealed Wet Lips (My & My Toothbrush Remix)
York & 23rd - Stutter
TAWÉ - Got To Say (Original Mix)
PNAU - Chameleon (Kormak Remix)
Yass - Been A Long Time (David Penn Remix)
John Gibbons - Would I Lie To You (Monarchs Remix)
Nammick - See Me Through
Luca Debonaire - Yes It Does
Corey James & Will K - Tenpaku (Original Mix)
Nico De Andrea - La Marlonetta
Kryder & Daddys Groove - Street Life
De Salvi Brothers - Mapango (Stefano Pain Edit)
Matteo Sala Vs. Chris-B & Eddy PA - Jungle (Original Mix)
Robbie Groove - Oasis (Original Mix)
Armin Van Buuren Feat. Angel Taylor - Make It Right (Ilan Bluestone & Maor Levi Remix)
Copiado!