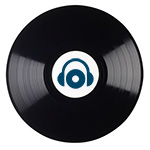 Progress - Edição 354
Produtor:
MTS
Publicado em
: 17/02/2017
Contato

www.centraldj.com.br/progress/354
Bloco 1
Kellerkind & Sven - Shakti Pan (Original Mix)
Nora En Pure - Make Me Love You (Original Club Mix)
Keith Fortune - That Kids Got Groove (VIP Mix)
MK Feat. AME - My Love 4 U (Justin Jays Janky 90s Dub)
Docka Feat. Snoop Dogg - Let Me Hit It (Cristian Poow Explicit Mix)
Kisch - Play (Original Mix)
ClintC - Out Of Bound (Luke Duncan Remix)
Charlotte OC - Darkest Hour (Way Out West Remix)
Riva Starr - The Basement Shit (Skream Remix)
Sonic Future - Mr. Dust
NRKY & Numbers - Liquid Metal Man
Marc Vedo - Invasion
Copiado!