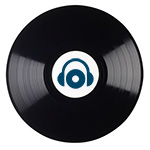 Progress - Episode 357
Producer:
MTS
Published at
: 04/08/2017
Contact

www.centraldj.com.br/progress/357
Part 1
Armand Van Helden Vs. ANOTR - Funk Phenomena (Extended Mix)
Mark Knight Vs. Green Velvet & Rene Amesz - Live Stream (Original Mix)
Nolan Feat. Forrest - Cest La Vie (Raumakustik Remix)
Kevin McKay Feat. J. Paul Getto - What U Want (Alaia & Gallo Remix)
Adrian Hour - Kickback (Original Mix)
Dave Sol & UnoMas (MIA) - Back To Basics (Original Mix)
Siwell - Raw Connections (Original Club Mix)
Matt Caseli & Adrian Taylor Feat. Si Anne - U Sure Make Me Feel Like (Lovin U)
Sunnery James & Ryan Marciano - Dont Make Me Wait
Simone Torosani - Indians (Original Mix)
Alex Guesta - Mundian To Bach Ke (Alex Guesta Tribal Mix)
Kiki Doll - I Show You Love (Luca Debonaire Remix)
Hoxton Whores & HXTN - Power
Oliver Jay - Wainwright (Original Mix)
Spektre - Off Limits (Spartaque Remix)
Copied!