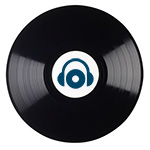 Progress - Edição 370
Produtor:
MTS
Publicado em
: 15/12/2017
Contato

www.centraldj.com.br/progress/370
Bloco 1
Me & My Toothbrush - Hands Off (Original Club Mix)
No Hopes Feat. Kinspin - Can U (Original Mix)
Monroe - Wasted Tears (Luca Debonaire Remix)
Alex Neuret - FK U Story! (Original Mix)
Simion Feat. Roland Clark - Voices (Moonwalk Remix)
Marc Maya - Evolution (Original Mix)
DJ Wady & Dvit Bousa - Deep In My Soul
Mat.Joe & CamelPhat - Bang 2 Drum (Original Mix)
Funkagenda Vs. Alert The Medic - The Wheatherman (Club Mix)
David Morales & Janice Robinson - Father (DM 380 Mix)
Eli Brown - Sumatra (Original Mix)
Nicola Fasano & Honorebel Feat. Shaggy - Own The Night (Miami Rockets Mix)
Copiado!