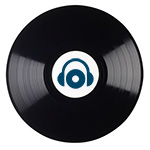 Progress - Edição 376
Produtor:
MTS
Publicado em
: 24/04/2018
Contato

www.centraldj.com.br/progress/376
Bloco 1
Especial Avicii - In Memorian.

Alex Gaudino Feat. Nari & Milani Feat. Capricorn - The Drums (Avicii's Mouthful Remix)
Avicii - Muja (Original Mix)
Avicii - Sound Of Now (Original Mix)
Avicii - Ryu (Original Mix)
Avicii & Sebastien Drums - My Feelings For You (Tom Geiss Vs. Mikael Weeremets & Johan Wedel Remix)
Bob Sinclar - New New New (Avicii Meets Yellow Mix)
Zoo Brazil - Tear The Club Up (Avicii & Philgood Two Angry Mix)
Roman Salzger - Solaris (Avicii Greets Joia Mix)
Roger Sanchez Feat. Terri B - Bang That Box (Avicii Vs. Philgood Bang That Vocal Mix)
Kid Massive Feat. Elliot Williams 'N' Dure - Touch Me (Avicii Remix)
Dim Chris & Sebastien Drums Feat. Polina - Sometimes I Feel (Avicii's Out Of Miami Mix)
Copiado!