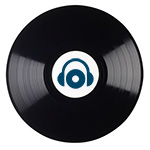 Progress - Edição 381
Produtor:
MTS
Publicado em
: 15/07/2018
Contato

www.centraldj.com.br/progress/381
Download
Ouvir
Bloco 1
Taach Feat. Tertia May - Fast Track (Anton Stellz Redub)
Temporary Hero - Bedhead (Dan Thomas Club Mix)
Boiler & Joe Stone - Keep This Fire Burning
Soft House Company - What You Need (Micky More & Andy Tee Remix)
Casual Villain - Snaps The Power (Casual Villain's LateNiteSleaze Mix)
Alex Ross & Future Club - Deep In Your Heart (Extended Mix)
The Potbelleez - The Moment (Extended)
Daddy's Groove & Bottai Feat. Mingue - Free (Club Mix)
Tom Staar - Flight Of The Buzzard (Extended Mix)
Frank Nitty & Ferdy Vs. Dario Nunez - Rastafarian
Dario Nunez & Ferdy - Goodbye
Yogi - Oh Baby (I'll Blue)
K.E.N.T. - Bandurria
Jude & Frank Vs. Raul Mendes - Colombina (Original Club Mix)
Matty Menck Pres. MATTINI - Get Hi (Original Mix)
Copiado!