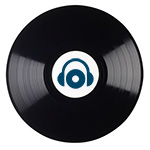 Progress - Edição 387
Produtor:
MTS
Publicado em
: 24/10/2018
Contato

www.centraldj.com.br/progress/387
Bloco 1
Purple Disco Machine - Music In You (David Penn Remix)
Twenty Feet Down - Let's Make Love (Extended Mix)
Calippo - Down On Me (Original Club Mix)
Bluckther & Alex House - The Best Days Of My Life (E.M.C.K. Remix)
Stuart Ojelay - A Deep Lover (Stuart Ojelay Bootleg)
Calvin Harris & Sam Smith - Promises (Illyus & Barrientos Remix)
Suzanne Vega - Tom's Diner (Funkerman Mix)
Ordonez - Pornographic Creatures (Original Mix)
StoneBridge Feat. Haley Joelle - Right Here Right Now (Olav Basoski Remix)
Luca Cassani & Lara Caprotti - Trouble So Hard (Original Mix)
SJ & RM Vs. Nicola Fasano & Adam Clay - Born Again (Babylonia) (Festival Mix)
Duke Dumont - Runway (Extended Mix)
Jamie Jones & David Berrie - Doctor Zouk (Original Mix)
Copiado!