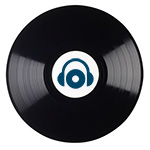 Progress - Episode 391
Producer:
MTS
Published at
: 12/22/2018
Contact

www.centraldj.com.br/progress/391
Download
Listen
Part 1
DJ Oliver & Alvaro Smart Feat. Coral CRP - Cautivo (Original Mix)
BOT - There's A Pressure (Original Mix)
Alex Preston - Another Man (Robosonic Remix)
The Potbelleez - Let The Music Do The Work (Mark Maxwell Remix)
Roger Sanchez Vs. Park & Sons Feat. Julie Mc Knight - This Feeling (Low Steppa Remix)
Mr. Calix - Sunny (Knoxturnal Extended Mix)
Alaia & Gallo, Piem - All The Things (Original Mix)
Eli Brown - Alone In The Dark (Original Mix)
Katy Brown & Dave Anthony - I Had Enough (Risk Assessment Powerhouse Mix)
CamelPhat & Cristoph Feat. Jem Cooke - Breathe (Original Mix)
Tiger Stripes - Rasmus Plays The Marimba (Supernova Row Mix)
Copied!