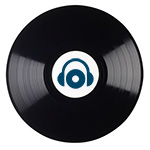 Progress - Edição 392
Produtor:
MTS
Publicado em
: 30/12/2018
Contato

www.centraldj.com.br/progress/392
Download
Ouvir
Bloco 1
Young Romantic - Move (Time To Get Loose)
Mousse T. Feat. Cleah - Melodie (The Shapeshifters Club Mix)
Crooked Colours - Do It Like You (OFFAIAH Remix)
Africanism Pres. Erik Hagleton - City Of Gold (Original Mix)
Leandro Da Silva & Raul Mendes - Salvador (Lucky Vegas Remix)
Simon Kidzoo - Retro
Skiavo & Vindes - Do It
Mattik & Petros Odin - Elements (Original Mix)
Knowhat - The Magician (Original Mix)
The Deepshakerz - Bonita (Original Mix)
Wheats - Kassia (Original Mix)
Roger Sanchez Vs. Park & Sons Feat. Julie McKnight - This Feeling (Dub)
Dusky - Amongst The Gods (Original Mix)
Copiado!