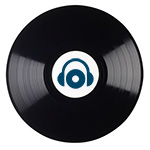 Progress - Edição 393
Produtor:
MTS
Publicado em
: 28/01/2019
Contato

www.centraldj.com.br/progress/393
Bloco 1
Radiomatik Feat. Stee Downes - Running From Yourself (Fancy Inc Remix)
Russell Small & DNO P - Centre Mental
Manybeat - Mamasota (Original Mix)
Alex Kenji - Jaxx (Original Mix)
The Concept - Rico
Rudi Simon Feat. Sheenu & Meneka Das - Ride Vs. Heaven On Earth (Nalestar Extended Remix)
Maroma Feat. Elenoir - Finally (Extended Club Mix)
Cat Dealers & Joy Corporation Feat. Bruno Martini - Too Long (Original Mix)
Nick Hook - A Higher Soul (Nick Hook Remix)
Andre Rizo - Save Me (The Ger-Man Remix)
BoogieKnights - Running (James Tobin Remix)
Hoxton Whores & James Hurr - Let The Music Play (Original Mix)
Tolstoi & Andsan - Niza (Orignal Mix)
Agua Sin Gas By Antoine Clamaran - Batchapa
Copiado!