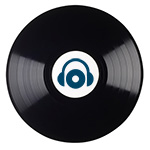 Underground Connection - Edição 242
Produtor:
Mauro Trevisan
Publicado em
: 25/06/2017
Contato

www.centraldj.com.br/uconnection/242
Bloco 1
ATB - 9PM
Tom Swoon x Albin Myers - Atom x Whats The Time
Eptic x Travis Scott & Kendrick Lamar - The End x Goosebumps
BROHUG x Drake - If Im Wrong x Both
Eptic x Valentino Khan - Lazor 3000 x Deep Down Low
offaiah - Run
Axwell Λ Ingrosso - More Than You Know
Alesso - Sweet Escape
The Chainsmokers & Coldplay - Something Just Like This
Copiado!
Bloco 2
Especial Back To The Classics

The Tamperer feat. Maya - Feel It
Jean Roch - Can You Feel It
Carolina Marquez - The Killers Song
Eamon - Fuck It
Swedish House Mafia feat. John Martin - Dont You Worry Child
Todd Terry feat. Martha Walsh & Jocelyn Brown - Somethings Going On
Copiado!