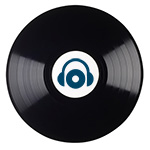 Underground Connection - Edição 249
Produtor:
Mauro Trevisan
Publicado em
: 17/08/2017
Contato

www.centraldj.com.br/uconnection/249
Bloco 1
Bloco 1

David Guetta feat. Justin Bieber - 2U (Robin Schulz)
HUGEL - Baby
Cedric Gervais - Somebody New
Redondo x First Day - Burnin Up
Clean Bandit - Rockabye
Zedd & Alessia Cara - Stay (Jonas Blue)
Jonas Blue - Mama (offaiah)
RHCP x Michael Feiner & Axwell - By The Way x Mantra (KO:YU)
Copiado!
Bloco 2
Bloco 2

Throttle - Baddest Behaviour
J Balvin - Mi Gente (ID)
Tom Swoon & Teamworx x Albin Myers x Diplo - Atom x What's The Time x Waist Time (Alesso)
Eptic x Valentino Khan - Lazor 3000 x Deep Down Low (Alesso)
Axwell ? Ingrosso - How Do You Feel Right Now (12)
D.O.D x Flume & Kai - Sixes x Never Be Like You (Alesso)
Alesso feat. Nico & Vinz x DJ Snake - I Wanna Know x Let Me Love You
Shakedown Feat. Terra Deva - At Night (12)
Copiado!