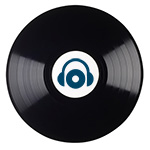 Underground Connection - Edição 251
Produtor:
Mauro Trevisan
Publicado em
: 27/08/2017
Contato

www.centraldj.com.br/uconnection/251
Bloco 1
Edição especial

"BACK TO THE CLASSICS"

1 hour NONSTOP!

Roger Sanchez - Another Chance
The Nightcrawlers - Push The Feeling On
Rick Astley - Never Gonna Give You Up
Eric Prydz - Call On Me
Fragma & Bon Jovi - Toca's Prayer
Armand van Helden - The Funk Phenomena
David Guetta feat. Kelly Rowland - When Love Takes Over
Carolina Marquez - The Killer's Song
Eamon - Fuck It
The Pussycat Dolls - Don't Cha
The Prodigy - The Breath
Eurythmics - Sweet Dreams
Kurd Maverick - Blue Monday
Copiado!