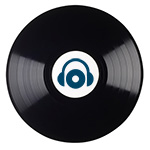 Underground Connection - Edição 256
Produtor:
Mauro Trevisan
Publicado em
: 12/10/2017
Contato

www.centraldj.com.br/uconnection/256
Bloco 1
Bloco 1

Future - Mask Off
RHCP - Byt The Way
Martin Garrix - There For You
Diplo x Valentino Khan - Waist Time x Pump
Martin Solveig - All Stars
PHB - Bring The House
Vandalism - Shiny Disco Balls
Pauls Paris - Make Your Mind Up
Copiado!
Bloco 2
Bloco 2

DJs From Mars - Harlem
Eden Prince x Calvin Harris - My Feeling x How Deep Is Your Love
Oliver Heldens x Clean Bandit - Waiting x Rockabye
Dave Winnel x J Balvin - Kazoo x Mi Gente
Sebastian Ingrosso & Salvatore Ganacci - Ride It
Garmiani - Fogo
ID - Funk Phenomena
Axwell & Ingrosso - More Than You Know
Alesso feat. Sirena - Sweet Escape
Afrojack feat. Wrabel - Ten Feet Tall
Copiado!