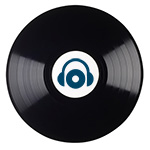 Underground Connection - Edição 258
Produtor:
Mauro Trevisan
Publicado em
: 23/10/2017
Contato

www.centraldj.com.br/uconnection/258
Bloco 1
Bloco 1

Stonebridge - Put 'Em High
Jamiroquai - Cloud 9
The Shapeshifters - Lola's Theme 2k17
Ed Sheeran - Castle On The Hill (eSQUIRE)
Jonas Blue - Mama (Offaiah)
Stardust - Music Sounds Better (Eden Prince)
Offaiah - Run This Town
James Hype - More Than Friends
Copiado!
Bloco 2
Bloco 2

Martin Garrix - Lions In The Wild (UC Intro)
Avicii - With You (Merk & Kremont)
Raye x Rihanna - The Line x This Is What You Came For (Offaiah)
Pauls Paris - Make Your Mind Up (Axwell & NEW_ID)
Tom Swoon x Albin Myeres x Diplo x Valentino Khan - Atom x What's The Time x Waist Time x Pump (Alesso)
J Balvin - Mi Gente x Years (Alesso)
Axwell & Ingrosso x Alesso & Tove Lo - Dream Bigger x Heroes
D.O.D. x Valentino Khan - Incline x Deep Down Low
PBH & Jack Shizzle - Bring The House
Copiado!