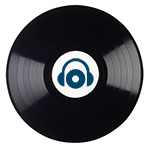 www.centraldj.com.br/release/10459
Release Yourself with world renowned DJ, Producer, Radio and Podcast host Roger Sanchez. More Roger Sanchez on http://rogersanchez.com


Roger Sanchez Live from Glitterbox Closing Party, Ibiza 2019.
Copiado!
Importante: este episódio foi lançado há mais de um mês. O link para download e ouvir, que não estão hospedados na Central DJ, podem não ser mais válidos.