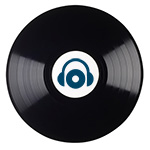 www.centraldj.com.br/oakenfold/6177
Official Weekly Podcast from Paul Oakenfold

Playlist: Episode 389

Hour 1:  Paul Oakenfold

01 Oliver Harper - Chaparral (Extended Mix) [Perfecto Black]

02 Virtual Self - Ghost Voices [Virtual Self]

03 The Cult - She Sells Sanctuary (The Tim Healey Re-fix) [Promo]

04 Nightlapse & Andy Manning - Staying Out (Extended Mix) [Perfecto House]

05 Layout - We Found Love (Tom Bull Extended Remix) [Perfecto House]

06 Paul Oakenfold - Broken [Perfecto]

07 Gabriel & Dresden (ft. Sub Teal) - Only Road (Cosmic Gate Remix) [Anjunabeats]

08 Paul Oakenfold - Hypnotised (Oraw Remix) [Perfecto]

09 Paul Oakenfold - Southern Sun (Matt Darey Club Mix) [Perfecto]

10 Daniel Wanrooy - Alpha (Extended Mix) [Black Hole]

Perfecto Classic:  Paul Oakenfold feat. J Hart - Surrender (Paul Oakenfold Club Edit)

Hour 2:  Paul Oakenfold

01 Gene Xander - Final Contact [Perfecto]

02 Omjee - Tantraa [Perfecto Fluoro]

03 Talla 2XLC vs Carl B (ft. Katie Marne) - Keep the Fire Burning (Magnus Remix) [Tetsuo]

04 Dimibo and Magnus - ID [Promo]

05 Lightform & ZAA - Totem [Perfecto]

06 Aly & Fila vs Ferry Corsten - Camellia (Original Mix) [FSOE]

07 Magnus - Transcend [Promo]

08 Casey Rasch - Bring It Back [Perfecto Fluoro]

09 Ferry Corsten & Paul Oakenfold - A Slice Of Heaven [Flashover]

c2018. All rights reserved.
Copiado!
Importante: este episódio foi lançado há mais de um mês. O link para download e ouvir, que não estão hospedados na Central DJ, podem não ser mais válidos.