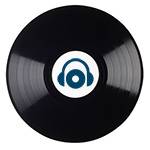 www.centraldj.com.br/clr/6188
This week´s AMFM is the third hour of the set that I played at @soundnightclub in LA on February 10th 2018. I have been playing at this beautiful club in Hollywood twice before, but this night was so very special, that I really wanna share this 4h set with you. Not only this night was inspiring and loads of fun, but my entire 3 weeks long US, Mexico and Canada tour in February was like that, and I will not easily forget it for many reasons.
It is no secret that I love LA, the people, the vibe, the food, the cars and the nature, and in the past years I made many new friends there, especially with the @droidbehaviour crew around @drumcell, @deanpauldeleon and @audioinjection, as well as my beloved Venice beach crew and of course being able to meet and hang with amazing bands and artists such as @coldcave, adds to this incredible vibe. What made that 10th of February so extra-special, was that I was surrounded by my best friends who all happened to be in town for a couple of days. What do you want more... being in a city you love, surrounded by people you love and do the things you love... and all that even with a bit of a time off to enjoy and chill. It was truly a blessed time. Thank you all again for making that possible!
Next week I will be posting the fourth and final hour of my set at Sound Nightclub and I hope you enjoy that ride.
Copiado!
Importante: este episódio foi lançado há mais de um mês. O link para download e ouvir, que não estão hospedados na Central DJ, podem não ser mais válidos.