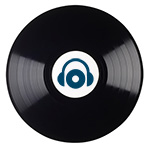 Free Connection - Edição 229
Produtor:
Thor
Publicado em
: 18/02/2020
Contato

www.centraldj.com.br/freeconnection/229
Download
Ouvir
Bloco 1
Mochakk, HAAS - Leave It All Behind (Extended Mix)
Regard - Ride It (David Egebjerg remix)
The Neighbourhood - Sweater Weather (Raphael Siqueira Remix)
Mike Posner - I Took A Pill In Ibiza (Mascot Sanford Remix)
Lady Sage - Let's Play House
OFFBEAT orchestra feat. Mana project - In The Club (Original mix)
FISHER - Im Losing It (Miqro Oldschool 2020 Bootleg)
DOP - You (Chambord Remix)
El Mate - The Roots (Original Mix)
Red Hot Chili Peppers - By The Way (Subkowski & Sensey Remix)
PussyCat Dolls - React (Barry Harris Club Mix)
Joel Corry, Oliver Heldens & Mesto - Lonely vs The G.O.A.T. (BNM Bootleg)
Copiado!