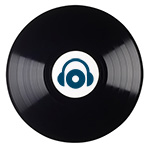 The Natural Born Groove - Edição 1940
Produtor:
DJ Frank
Publicado em
: 18/10/2019
Contato

www.centraldj.com.br/nbg/1940
Download
Ouvir
Bloco 1
Meduza x Becky Hill x Goodboys - Lose Control (Extended Mix)
Jax Jones - You Don't Know Me - D'Maduro Remix
Tommy Capretto - House Is A Feeling - Robbie Rivera Remix
Riton & Oliver Heldens - Turn Me On (Pink Panda Mix)
Joe Stone - Nothing Else (When I Think Of You)
Billy Da Kid - You Get What You Give (Joel Corry Remix)
D.H.S Vs Stardust - The House Better With You (Holocène Mashup)
Siege - Thursday Jam (Original Mix)
Destructo & Gerry Gonza - Rubberband
R.E.M. - Losing My Religion (MAOR Remix)
The Edge - The Edge
Drop It Down (Dj Slider Vocal Club Mix)
Regard - Ride It - Colin Jay Club Mix
Fisher - You Little Beauty (Jean Luc Remix)
George Benson - Give Me The Night (DAVE MATHMOS EDIT)

Enjoy it while you can!
F.R.A.N.K
Copiado!