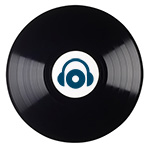 The Natural Born Groove - Edição 2001
Produtor:
DJ Frank
Publicado em
: 02/01/2020
Contato

www.centraldj.com.br/nbg/2001
Download
Ouvir
Bloco 1
Riton X Oliver Heldens Vs Cher - Turn Believe On (LIKEWISE Edit)
Tiesto & Mabel - God Is A Dancer - Angemi Remix
Laureano - Think Twice
Dom Dolla Vs Arizona Zervas - San Roxanne (BNM Bootleg)
Mr Z - First Piece (Original mix)
James Hype - Be Faithful (VIP Mix)
Axwell - Watch The Sunrise - TRMG Remix
Röman Winter - Let Me Show You (Original Mix)
Fingers Vs Fisher - Ya Short Dick Man (Sebastian Bayl Mashup)
Taio Cruz - Dynamite - ZIGGY & Replay M Remix
Bittersweet Symphony (feat. Emily Roberts) [Extended Version]
Tim Hox - Nucleotides (Cold MF) (Dirty)
Favourite Game (feat. Jake Emlyn) [Mang Dynasty Remix]
Lykke Li - I Follow Rivers - Aruhtra vs Risk Assessment Bootleg
Roberto Surace - Joys

Happy New Year!
Copiado!