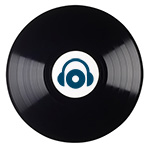 The Natural Born Groove - Edição 2003
Produtor:
DJ Frank
Publicado em
: 17/01/2020
Contato

www.centraldj.com.br/nbg/2003
Download
Ouvir
Bloco 1
Sigala - We Got Love (HUGEL Remix)
Gradur - Ne Reviens Pas (Steph Seroussi Edit)
Sandor - Need You (Original Mix)
Zepplar - Love You (Original Mix)
Sagi_Abitbul_-_Pagati_Original_Mix_
Example - Back On The Wreck (Original Mix)
Kid Ink Ft. Chris Brown - Show Me (Level Up! & K-Kyoto Remix)
Tom & Collins - Sombrerito (Original Mix)
Disciples x Eyelar - All Mine (Sonny Fodera Remix)
MK & Sonny Fodera - One Night (Dom Dolla Remix)
Depeche Mode - Enjoy The Silence (The Scene Kings Edit)
Black Caviar - Mr. Vain (Original Mix)
ABBA - Gimme Gimme Gimme (Don Paolo Edit)
Sam Fender - All Is On My Side (Beave Remix)
Copiado!