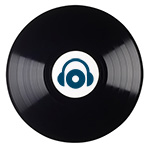 The Natural Born Groove - Edição 2008
Produtor:
DJ Frank
Publicado em
: 21/02/2020
Contato

www.centraldj.com.br/nbg/2008
Download
Ouvir
Bloco 1
Arno Cost & Norman Doray - Darlin?
BEAUZ & Linney - Memories
Dua Lipa Vs Madonna - Don?t Start Now (Fabian Holiday Mix)
Estelle - American Boy - Freejack Remix
Kardinal Offishall Feat Akon - Dangerous (Jacked DUBMIX Remix)
Marvin Gaye - Ain't No Mountain High Enough (Hoax Edit)
Meduza - Born To Love (Extended Mix)
Yves V - Not So Bad (feat. Emie) [Extended Mix]
Rhythm Of The Night (Club Edit)
Rihanna - Disturbia (James Godfrey Remix)
Simply Red - Stars (FunkShop VS MOTO ReGroove)
Tanita Tikaram - Twist in My Sobriety Norwood & Hills Remix
Peter Luts - Made 2 Move (Extended Mix)
Diplo & SIDEPIECE - On My Mind
Sexycools - Coming Home (Original Mix)
Copiado!