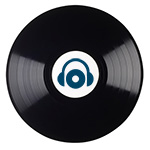 Planet Dance - Edição 588
Produtor:
The Operator
Publicado em
: 27/10/2019
Contato

www.centraldj.com.br/planetdance/588
Download
Ouvir
Bloco 1
#PDMB 588 codinome=magical

Part#1
Seuilsom ft. Durval Lelys - Entre a lua e o mar (Ricardo Ferraro Extended Remix)
Nicky Romero & Stadiumx ft. Sam Martin - Love you forever
Corey James & David Pietras ft. Bryant Powell - To live
Martin Garrix x Matisse & Sadko Feat. Alex Aris - Mistaken
Michael Mind Project - Ignite
Sophie Francis - On my way
Timmo Hendriks & Lindequist ft. Robin Vane - Magical (Extended Version)

Part#2
Fatboy Slim - Right here, right now (Friction & Killer Hertz Remix)
Chocolate Puma ft. Kris Kiss, Shystie & Roya - Step back (get down) (Friction VIP Remix)
Cianna Blaze - Booty like nicki (Ekko & Sidetrack Remix)
Sammy Porter & Asha Rae - Look back (Crissy Criss Remix)
Sigma ft. Majestic - Lighters
Fox Stevenson - Out my head (Fox Stevenson & Feint Remix)
Rene LaVice - Sound barrier

Meduza ft. Goodboys - Piece of your heart (Jaxx & Vega vs Stefan Bors & Outrage Bootleg)
Copiado!