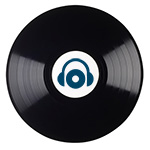 Planet Dance - Edição 597
Produtor:
The Operator
Publicado em
: 27/12/2019
Contato

www.centraldj.com.br/planetdance/597
Download
Ouvir
Bloco 1
#PDMB 597 codinome=starlight

Part#1
Planet Dance Awards / Melhor musica de 2019: Headhunterz ft. Sian Evans - Orange heart

Set especial / Convidado DJ Gilcimar
Bob Sinclar & Cutee B feat. Dollarman & Big Ali - Rock This Party (Everybody Dance Now) (Original Club Mix) (2006)
Jean Claudes Ades - Fly Away (Main Mix - Andy Van Re-rub) (2006)
Kasino - Can't Get Over (Maxpop Extended Mix) (2005)
Ercola feat. Daniella - Every Word (Wendel Kos First Sunlight Vocal Remix) (2009)
Armin van Buuren feat. Trevor Guthrie - This Is What It Feels Like (W&W Remix) (2013)
Viradrop - Errou (Remix) (2016) (Canal no Youtube @viradrop)

Part#2
Planet Dance Awards / Pior musica de 2019: Manoel Gomes - Caneta azul (Sevenn & Alok Remix)

Desireless - Voyage voyage (L.S.D Brazilian Freestyle Remix by DJ Bilu) [2017]
G.E.M - I feel you tonight (L.S.D Brazilian Melody Remix By DJ Bilu) [2017]
Down Low - Don't you (Maxi Mix) [2001]
Don Diablo & Matt Nash - Starlight (could you be mine) (L.S.D Brazilian New School by DJ Bilu) [2017]
X-On - Beautiful girl [2011]
Stanley Motion - Take me everyday [2003]
The Officer & Elios - Don't break my heart [2000]

Planet Dance Awards / Mashup mais inesperado de 2019: Earth Wind and Fire vs Ilovefriday - Hit or miss-september (MrMemeLord Edit)
Copiado!