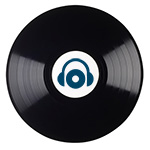 Planet Dance - Edição 601
Produtor:
The Operator
Publicado em
: 03/02/2020
Contato

www.centraldj.com.br/planetdance/601
Download
Ouvir
Bloco 1
#PDMB 601

Part#1 Dance Pop
LeeRoy - Need your love (Club Mix)
Armin van Buuren - Million voices
Hardwell ft. Trevor Guthrie - Summer air (Sunnery James & Ryan Marciano Remix)
Fedde Le Grand - All over the world
ANG & Trilane ft. David Shane - Wherever i go
Brian Cross ft. Angelika Vee x Pierce Fulton ft. JHart - Unbreakable (Heren Remix) x Landmines (Heatbeat Remix) (Sndsky Mash)
Imagine Dragons vs Tom Swoon vs Sick Individuals - Hold that radio holika (R3dLine & Kaminsky Mashup)
Don Diablo - Never change

Part#2 Festival Trap
3lau ft. Bright Lights - How you love me (Fvckdivmonds Trap Remix)
Steve Aoki, Nervo & Tony Junior - Lightning strikes (Bad Royale Remix)
Blackpink - ???? (ddu-du ddu-du) (Remix)
Sebastian Ingrosso & Salvatore Ganacci ft. Bunji Garlin - Ride it
Travis Scott & Drake x Hex Cougar - Sicko mode (Remk x Benzi x Gentz Edat)
Becking - Beats bang, beats knock
Hiddn x Rivero - Shadow
Mike Cervello & Cesqeaux - Smack! (Pa7y & Filament)
Cardi B - Money (Nonsens Remix)
Lil Skies ft. Landon Cube - Red roses (4B Remix)

Música do mês: Manse & JRL ft. Jonny Rose - Outlaws
Copiado!