Progress - Edição 352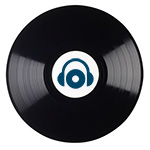 Produtor:
MTS
Publicado em
: 20/01/2017
Contato

www.centraldj.com.br/progress/352
Download
Bloco 1
DJ Convidado: DJ Mauro Trevisan

Robin Schulz & David Guetta feat. Cheat Codes - Shed A Light
M-22 feat. Hayley May - Good For Me (Sonic Matta)
Crazibiza x The Ones - Flawless
Ummet Ozcan - Dont Stop (Bobby Rock)
Calvin Harris - My Way (offaiah)
Bob Sinclar - Stand Up
Junior Jack - My Feeling
Wolfgang Gartner - Baby Be Real
Alesso - Take My Breath Away (Extended)
Ed Sheeran - Shape Of You (Nathan C)
Planet Funk - Chase The Sun (Merk & Kremont)
Alesso x Coldplay - All This Love x Hymn For the Weekend (Axwell & Ingrosso)
D.O.D x offaiah - Zipper x Trouble (Alesso)
DHS - House Of God (Axwell & Ingrosso)
CID & Kaskade - Sweet Memories (Genairo Nvilla)
Promise Land - Whoomp
Copiado!