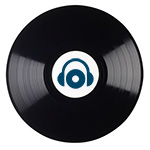 Progress - Edição 353
Produtor:
MTS
Publicado em
: 10/02/2017
Contato

www.centraldj.com.br/progress/353
Bloco 1
Luca Garaboni - Grateful
Camilla Destiny - Sunset (As I Am Remix)
Tom Jay - Strings Of Noel (Original Mix)
Riva Starr - The Flame (Back It Up)
Oskar Smaal - Privilege (Lee Pearce Remix)
Reuben Keeney & Clutch Feat. Demi - Leaving You (Extended Mix)
Booka Shade - Body Language (Wolsh Bootleg)
Federico Scavo - Bom Bom (Original Club Mix)
Giorgio Moroder Feat. Karen Harding - Good For Me (Rinzen Remix)
Sid Cisse - Time (Original Mix)
Mairee & 2More Feat. Tara Neilsen - On My Mind (Extended Mix)
Robin Schulz & David Guetta & Cheat Codes - Shed A Light (Heyder Extended Remix)
Clean Bandit - Tears (Cedric Gervais Remix)
Jay Frog & DJ Blackstone - Somebodys Watching Me (Jayson Green Remix)
Copiado!