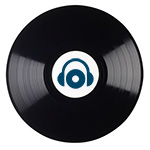 Progress - Edição 371
Produtor:
MTS
Publicado em
: 28/12/2017
Contato

www.centraldj.com.br/progress/371
Bloco 1
East Cafe - The Moth And The Flame (Original Mix)
R.O.B.B. - Native Groove (Original Mix)
One Bit Feat. Noah Cyrus - My Way (I'll Blu Remix)
Dario Nunez - Bombastic
Eli Brown - Sumatra (Original Mix)
Ivan Cappello & C-Fast - Berimbau
Edgar Aguirre - Me Rehuso (Private 2k18 Remix)
Promise Land - Papaya (Dirtydisco Bootleg Remix)
Daddy's Groove & Ferdy - Latido (Extended Mix)
Mark Norman Pres. Celine - Colour Of My Eyes (Jaytech Remix)
E.J. - I Don't Know (StoneBridge & Damian Hall Epic Mix)
Luca Debonaire & Kaippa - Thousand Words (Original Mix)
Mark Lovett - Persona (Original Mix)
Kaskade - 4 AM (Adam K & Soha Mix)
Copiado!