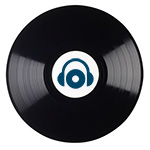 Progress - Edição 372
Produtor:
MTS
Publicado em
: 10/02/2018
Contato

www.centraldj.com.br/progress/372
Bloco 1
Freischwimmer Feat. Little Chaos - All That She Wants (Bedrud, Giese & Stan Sax Remix)
Oxen Butcher Feat. Syon - Good To My Soul (Extended Mix)
Paloma Faith - Til I'm Done (Jon Pleased Wimmin Dub)
Sneaky Sound System - I Love It 2018 (Luke Million Remix)
Yotto & You Are Me Feat. CAPS - Anything About You
Danito & Athina - Kos
Stephan Bodzin - Strand
Marcus Knight - Meridian (Extended Mix)
Leandro Da Silva - Yemanjá
Provenzano - Serifos (Extended Mix)
Jonas Blue - Mama (Offaiah Remix)
Tommy The Sound - Take Me Higher (Original Mix)
Therese - Shed My Skin (Julian Leker & Sammy Juice Remix)
Copiado!