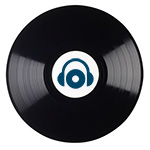 Progress - Edição 375
Produtor:
MTS
Publicado em
: 07/04/2018
Contato

www.centraldj.com.br/progress/375
Download
Ouvir
Bloco 1
Yolanda Be Cool Feat. Kwanzaa Posse - Musika (Dateless Remix)
Wongo - Beat The Game (Original Mix)
SICNATURE - Always With You (Benny Royal Mix)
No Hopes & Alex Kostadinov - Lost In Pain (Sugarstarr Remix)
Joseph Armani & Baxter - Candy (Brad Blondino Remix)
I Am Bam - Tell You Something
Ferrick Dawn & Robosonic - In Arms (Extended Mix)
Flytrap - Narcosis
Mirco Caruso - Cubanito
Frank Nitty - La Fluta De Habana (Harry Romero Extended Remix)
Sunnery James & Ryan Marciano Vs. Thomas Newson, Boiler & CamelPhat Feat. AME - I'll House Paradigm (LVWRENCE IpanemaUp)
Juan Diaz - To The Club
Erick T & Tony Calrya Vs. Michael Calfan, Kryder & Genairo N'Villa - Treasured Marimba (Anderva & B-Rather Bootup)
Michael Mendoza - Boggle (SJRM Extended Edit)
Copiado!