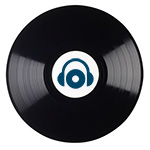 Progress - Episode 384
Producer:
MTS
Published at
: 09/05/2018
Contact

www.centraldj.com.br/progress/384
Part 1
Black Coffee & David Guetta Feat. Delilah Montagu - Drive (Extended Mix)
Jolyon Petch & Komes - Ain't Too Proud To Beg (Elektrik Disko Remix)
Dropout - No Scrubs (Jack Trades Extended Remix)
Munk Feat. Lizzie Paige - Deceiver (Purple Disco Machine Remix)
Selace - So Hooked On Your Lovin (Mousse T.'s Extended Disco Shizzle)
Alex Metric & Ten Ven - Otic (Original Mix)
Art Of Tones - Gimme Some More (Saison Remix)
Greater Than Us - Draw The Curtains (Original Mix)
Boxer - Verde (Extended Mix)
Emmanuel D' Sotto & The Influencer - Wakanda (Original Mix)
La Bouche - Night After Night (Jerry Ropero Latin House Remix)
Silvano Del Gado - From Jamaica To Brasil (Original Mix)
Stafford Brothers Feat. Rachel West - Questions (Henry Hacking Remix)
Copied!