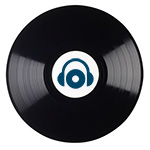 Progress - Edição 385
Produtor:
MTS
Publicado em
: 17/09/2018
Contato

www.centraldj.com.br/progress/385
Download
Ouvir
Bloco 1
Till West & DJ Delicious - Same Man (Misha Klein & No Hopes Remix)
The Shapeshifters - Lola's Theme (Mistrix Dub)
StoneBridge - Put 'Em High (Franky Wah Edit)
SNAP! - Rhythm Is A Dancer (Mike Morrisey Edit)
Roger Sanchez - Another Chance (Jefton Remix)
Master At Work - Work (ID Remix)
Lee Curtiss Feat. Joy McElveen - Yo Ba Day (Original Mix)
Junior Jack Vs. Erick Morillo - Live Your E Samba (J4CK W3ST Edit)
Gala - Freed From Desire (Ivan Reig Remix)
Everything But The Girl - Missing (ID Edit)
Stardust - Music Sounds Better With You (Gabe & Marcello V.O.R. Re-Work)
The Manor - Ibiza (Tough Love Remix)
PH!L - The Way I Do 2K18 (Club Mix)
MK & Jonas Blue & Becky Hill - Back & Forth (MK Dub)
Copiado!