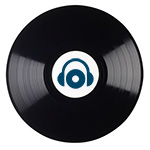 Progress - Edição 394
Produtor:
MTS
Publicado em
: 07/02/2019
Contato

www.centraldj.com.br/progress/394
Bloco 1
SIRS Feat. Cheaps - Moliendo Café
Rave Radio - You're Makin' Me High (John Course Remix)
Mark Ronson Feat. Miley Cyrus - Nothing Breaks Like A Heart (Martin Solveig Remix)
&ME - The Rapture Pt. II (Original Mix)
Alex Nude Feat. DD - This Time (Boddhi Satva Ancestral Soul Remix)
Jeangu Macrooy - Aisa (FNX Omar Remix)
Sebjak & Fahlberg - Tomorrow Never Comes (Original Mix)
Tigerskin - Sliver (Robert Babicz Remix)
Candy Man - Bleeding Heart (Original Mix)
Kususa - I See You (Original Mix)
Soulzak - The Voice Of Ancestors
Aimo - Chants Of Tibet (Original Mix)
Copiado!