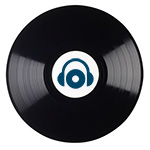 Progress - Edição 399
Produtor:
MTS
Publicado em
: 05/05/2019
Contato

www.centraldj.com.br/progress/399
Bloco 1
House Of Glass - Disco Down (Angelo Ferreri Remix)
Jimmy Read & Fil Straughan - What You See (Full Intention Club Mix)
Kings Of Tomorrow Feat. April Morgan - How I Feel (Sandy Rivera & Laroye's Funk Mix)
Low Steppa - Heard It All Before (Scott Diaz Extended Remix)
Klangkuenstler - Dance With Me (Original Mix)
Marc Werner & Shuja - Blue Jeans (Original Mix)
Twenty21 - Out Tonight (Original Club Mix)
Todd Terry - Let Me Tell You Somethinn (Johan S Remix)
The Lords - Take Control
The Dukes Feat. Ashleigh - Sing It Back (Erick Mayson Remix)
Dario Nunez Feat. Estela Martin - En El Agua (Extended Mix)
JP Candela & Robbie Rivera - Morenita (Extended Mix)
Siege - Thinking (Original Mix)
Copiado!